Members and supporters are the driving force behind GADN. As a network we rely on your involvement to succeed.
Membership benefits
Membership of GADN offers a unique opportunity to connect with a strong and influential community.
Share and develop ideas and policies with other specialists by joining GADN Working Groups

Benefit from expert advice and support on integrating best practice on gender equality into your organisations work.

Get access to experts, influencers and decision-makers.

Strengthen your advocacy by collaborating with others.

Promote your organisation's priorities within the sector, publicising your own events and resources across the network.

Receive priority access to all member events, meetings and webinars.

Stay up-to-date on the latest gender and development news by receiving GADN Weekly Updates.

Discuss challenging issues in safe spaces like Feminist Forum and Women of Colour Forum
Membership is primarily open to civil society organisations and individuals based in the UK. However, if you are based outside the UK, you can still join and participate remotely in information sharing, and events.
UK Organisations
Small Organisations (UK-based, annual income under £1million)
£110
Medium Organisations (UK-based, annual income £1-19million)
£275
Large Organisations (UK-based, annual income £20million+)
£550
UK Individuals
Individuals (UK-based)
£40
Concessions (UK-based, student/unwaged)
£20
Non-UK
Individuals (based overseas)
£5
Organisations (based overseas
£20
Concessions are available for organisations with very limited income.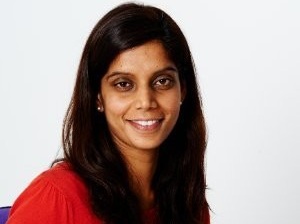 "Being part of GADN is essential for my job and my professional development. It's where I go to learn, seek advice and be challenged to work more effectively on gender equality."
- Priya Nath, Equality, inclusion and rights advisor, WaterAid
Come to a GADN meeting
GADN holds regular meetings for members.
Build knowledge and capacity.

Share information about current projects and resources.

Learn more about GADN and gender and development issues.

A space for collective action and lobbying.
📷 GADN members meet Director Dinah Musindarwezo, FEMNET Executive (June 2017)